Quote:
Originally Posted by
clotty

the only thing i know how to do w/ knives is throw them at people.

no patience.
Same here. Mr Abscess made this one. I didn't even try. I don't like the texture of pumpkin innards: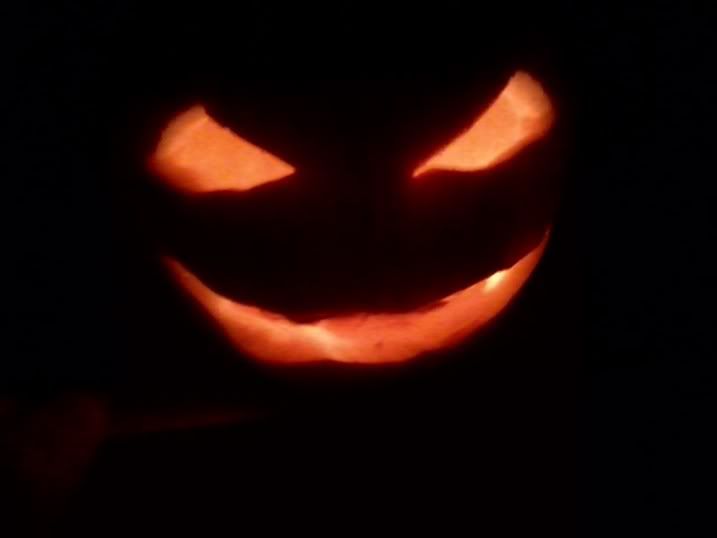 The votives made it look like he had metal teef. He looks evil. I'm hoping to get another night out of it before it turns to mould.