Excellent project development environment.
Here is a screen shot of what has happened so far...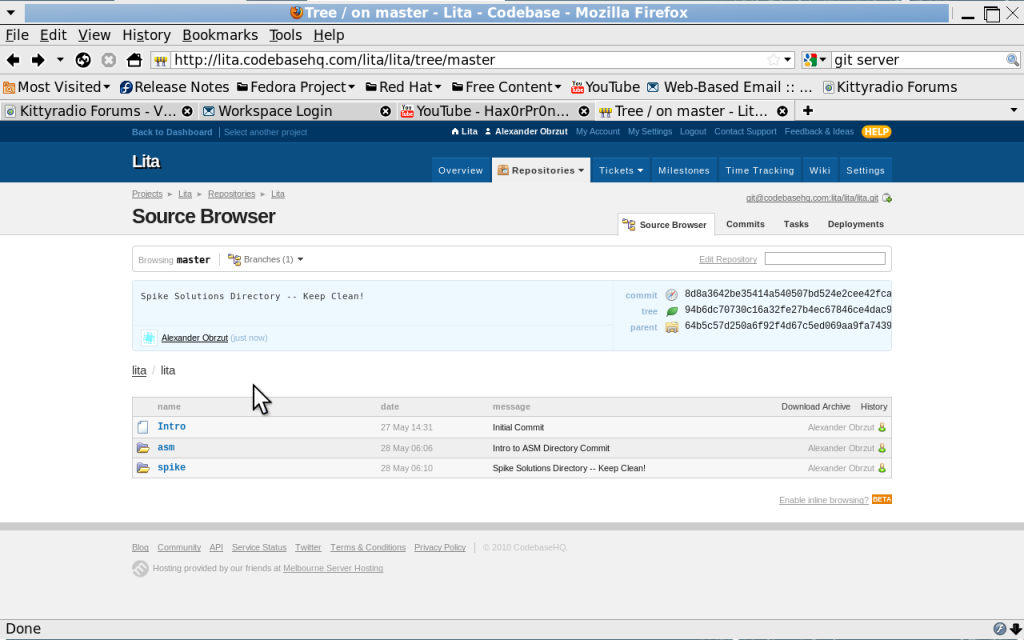 I find working with Linus Torvald version control software a breeze. I highly recommend the site
CodeBase Database Development Tools for Programmers
and GIT. They even offer a free development package - which I signed up for two developers - Alex and Pat. Nice.